The C930e is a region-specific version for the US and Europe, while the C930c is for China only. At this time, there are no firmware updates available for the C930c version of the webcam, but it will work with video conferencing programs just fine.
Below shows how you can identify whether the webcam is a C930e or C930c when it is connected to a computer.
Windows Device Manager
Go to "Device Manager" on your PC.

Under the "Imaging devices" tab, you can find what model of camera is connected.
macOS System Information
Go to "System Information" on your Mac.

Under the "USB" tab, you can see what camera is connected to your Mac.
Logi Tune Application
Logi Tune can be downloaded here

Launch "Logi Tune" client application once the webcam is connected.

You can find the model name in the app.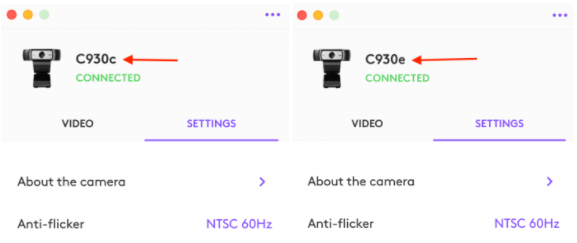 Frequently Asked Questions
There are no Downloads for this Product
There are no Downloads for this Version.