Logitech Sync multitenancy simply allows you to be a part of multiple organizations. If you are already part of a Sync organization all you need to do is be invited to join the other organizations you'd like to join. Check out the steps below:
Sign up

or accept your invitation to join Sync. You will now be part of one Sync organization.

To utilize multitenancy you'll need a member of the organization you wish to join, with the owner role, to invite you. 

Once you are invited to join your second (or more) organization you will receive an email to accept the invitation. Follow the link in the email to accept your invitation.

Once the invitation has been accepted, you will be able to switch between organizations via the menu in the bottom left corner.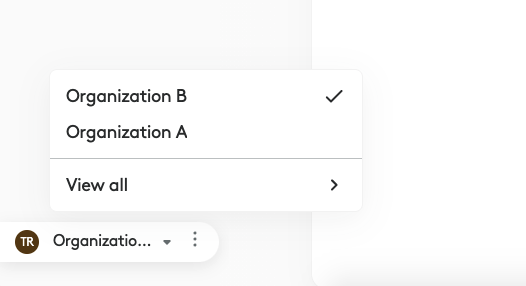 Frequently Asked Questions
There are no Downloads for this Product
There are no Downloads for this Version.