---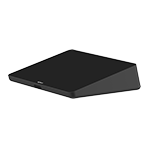 Meetings start with just one touch with Logitech Tap, a wired touch controller for Logitech room solutions for Microsoft Teams, Zoom Rooms, and other video conferencing services.
To learn more about Tap product availability and compatibility, click here.
Logitech Sync Guide:
Click to launch our guide for Logitech Sync
SETUP GUIDANCE
TROUBLESHOOTING
VIDEO SUPPORT
Unboxing Series: TAP
Frequently Asked Questions
There are no Downloads for this Product
There are no Downloads for this Version.